Oh how I love Thanksgiving! The food, the family, reflecting on what we're thankful for...
This is our fourth year hosting Thanksgiving & as much work as it is, I absolutely love it! We've started the tradition of my mom & dad coming up the evening before to spend time as we prep for the big day. It's such a joy to have that time with them since it's so rare with our busy schedules.
Mike enjoys baking a pumpkin pie each year, but this year I convinced him to try a pumpkin cheesecake with a homemade pecan/gingersnap crust.
Everyone enjoyed the heck out of it! Click
here
for the recipe.
Thanksgiving morning we enjoyed our breakfast casserole as we always do & this little man chowed down! And speaking of this "little" man, I was looking at my Thanksgiving post from last year & was amazed to see how much he's grown. He had just started walking at that time & now he's running all over the place. How time flies! Click
here
to see last year's post.
Our breakfast casserole is finger licking good (just see above) & so incredibly easy to whip up! Click
here
for the recipe.
My dad takes great pleasure in grossing us out with his "giblets" which he claims to love but I have a sneaking suspicion he only eats for shock value!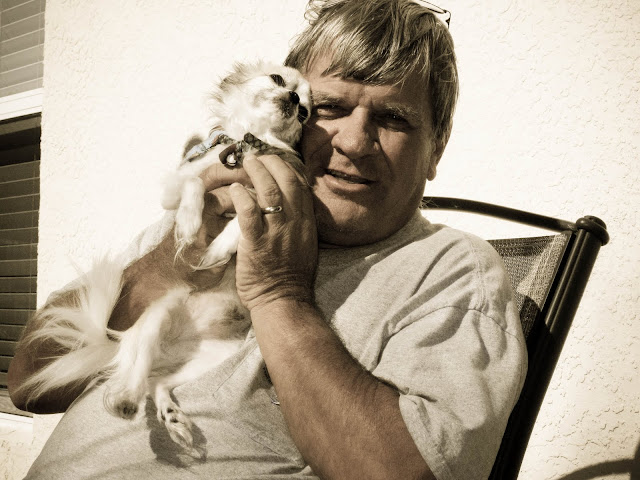 And much to my dad's dismay, Stella
finally
warmed up to him. I say dismay because he also takes great pleasure in griping about how nasty Stella is! One less thing for him to complain about! Ha!
Although, on a side note, not a half hour after this picture was taken, Stella snapped at my dad yet again. And I may not be a doctor, but I diagnose her as bipolar!
Since we ate later than usual, we were able to nibble on a bunch of appetizers. My sister whipped up some tasty Asian lettuce wraps by sauteing ground chicken with frozen peppers & onions in a Szechwan sauce.
Mel
made her awesome deviled eggs.
YUM!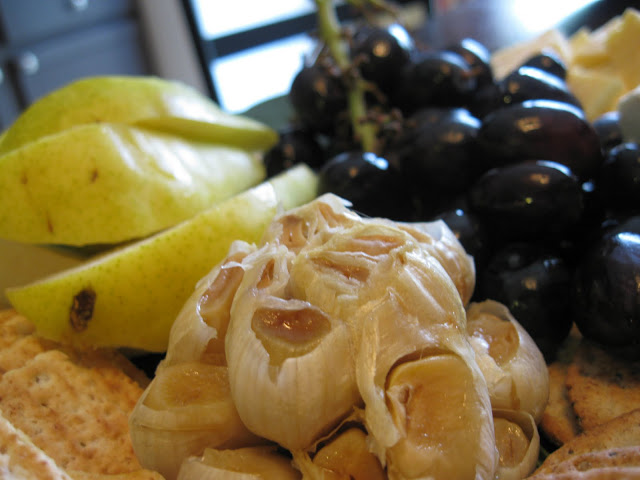 I put out a cheese & fruit platter with a bulb of sweet, spreadable roasted garlic. How very European of me!
The best part of Thanksgiving is spending the day with family!
The day was warmer than I had liked, but it was gorgeous in the shade.
And thank goodness for my mom as she was an awesome help & did most of the dishes throughout the day!
Turkey's done! It looks dark in this picture but I can assure you that it wasn't burned!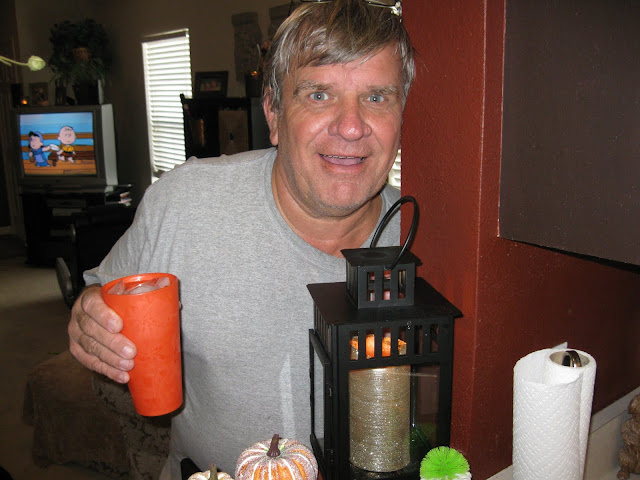 Having a four day weekend with Cam was AWESOME!
I am so incredibly thankful for my wonderful family & friends!
Hop over to
Cam's blog
to see more pictures of his cousins!