Friday we happily headed out to
Ergle Christmas Tree Farm
to pick out our tree. It was the second time Mike, Mel & the girls joined us & I was thrilled they could come again this year!
As usual, the cousins had an awesome time together!
Maddy found her perfect tree! Unfortunately Mike & Mel didn't agree!
This is the second year we've gone with a Douglas Fir tree vs. a Florida grown tree since Florida's soil just doesn't grow the prettiest of trees! It would be more fun if we were able to cut down our own tree, but I much prefer the ones that are shipped here.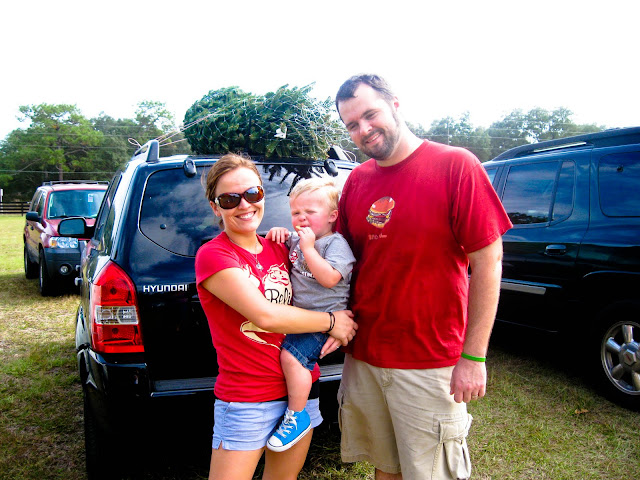 It was another successful trip as we left with the perfect tree! I love that we've made a tradition of going to this place each year! Happy Christmas time!